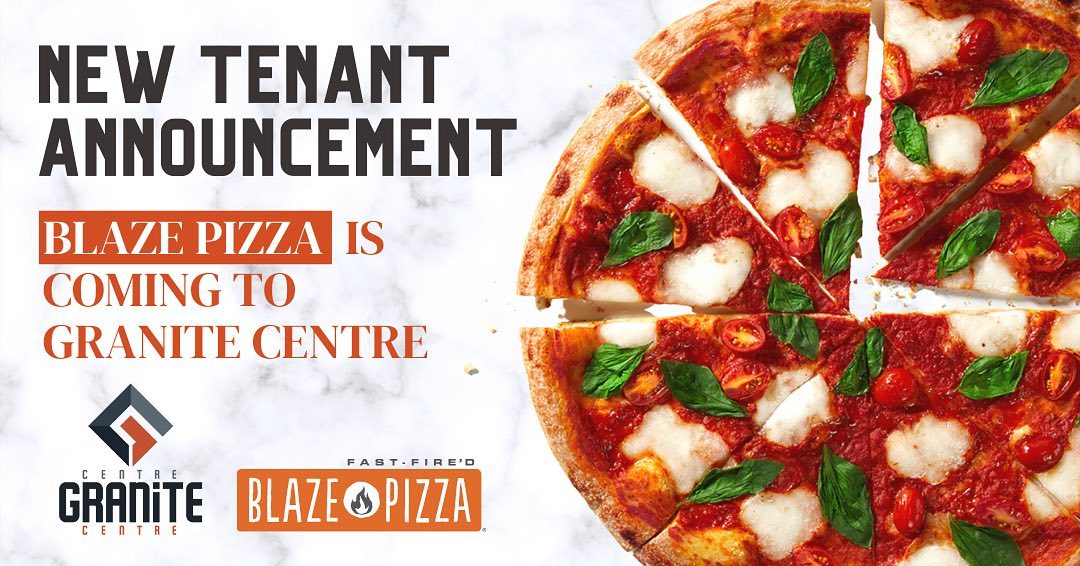 Our newest tenant announcement is Blaze Pizza!
We are thrilled to have secured another prominent tenant here at Granite Centre that's new to the New Brunswick market!
Blaze Pizza offers freshly made-from-scratch dough pizzas with artisanal ingredients! A pizza lover's dream, you can personally craft your perfect piece of pie, then it's popped in the blazing hot oven for 180 seconds, coming out perfectly crisp for you to enjoy!
Blaze will be a great addition to Granite, perfect for grabbing a post-shopping slice, or for a quick lunch rest stop, perfectly located just off the Trans-Canada.
Blaze will be joining Subway in the new plaza planned for Fall 2022! We have one more tenant to announce for this building, so stay tuned.