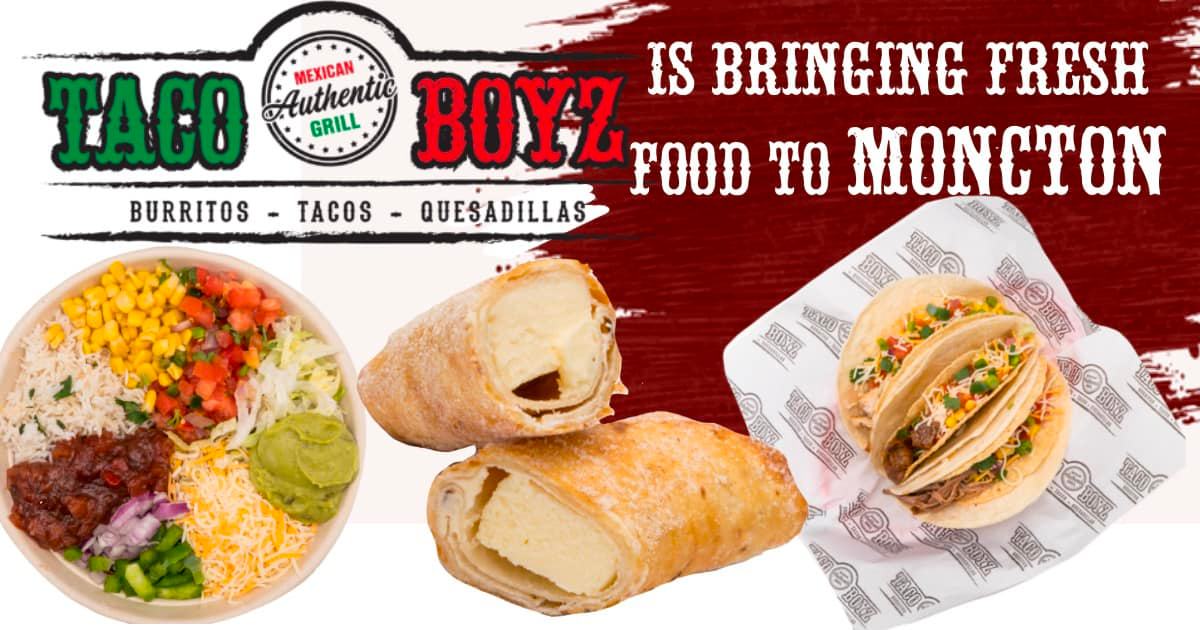 Quality Mexican fast-food restaurant Taco Boyz is coming to Granite Centre in Fall 2022!
Taco Boyz will be joining McDonald's in the existing plaza already on-site! We are so excited that Taco Boyz has decided to call Granite Centre home for their first Moncton location! With thriving locations in Prince Edward Island and Fredericton (for New Brunswick), we know Taco Boyz will be a hit for the Hub City!
Taco Boyz doesn't define itself as just another fast-food restaurant. They strive to provide a new standard for quick-serve fresh food ideas using high-quality raw ingredients and classic Mexican cooking methods.
Stay tuned as we will still be announcing two more new tenants for our Fall 2022 plaza!