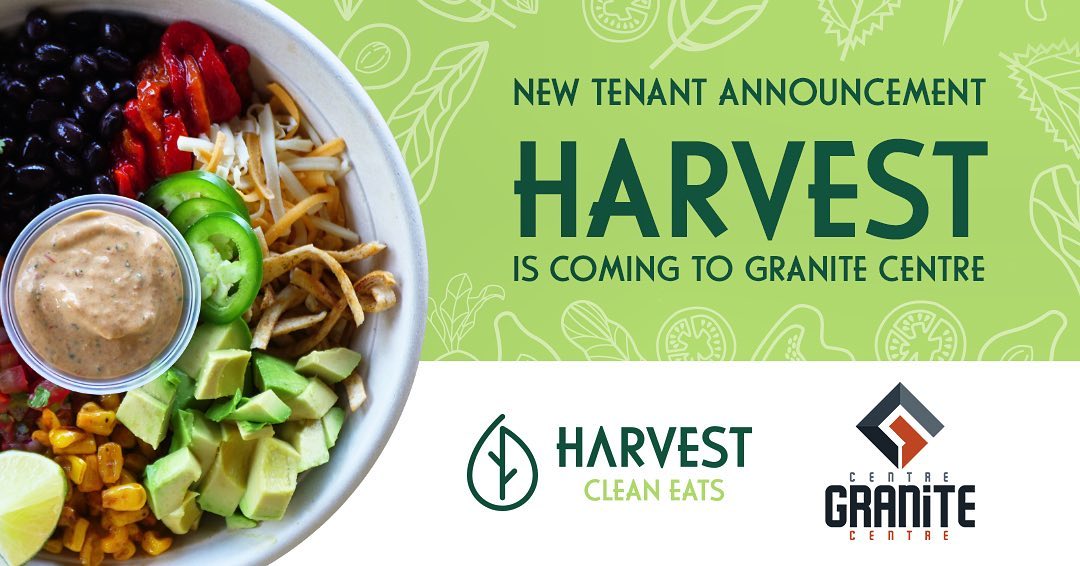 Our final tenant announcement for our fall 2022 plaza is Harvest Clean Eats!
Born out of Nova Scotia, we are so thrilled to have a Maritime at heart brand joining the Granite Centre family!
With locations already open in Halifax, Harvest is known for serving healthy locally harvested items in the form of nutritious salads, power bowls, nourishing smoothies, and sandwiches.
A healthy fresh food tenant is a great addition to Granite Centre and Moncton East overall.