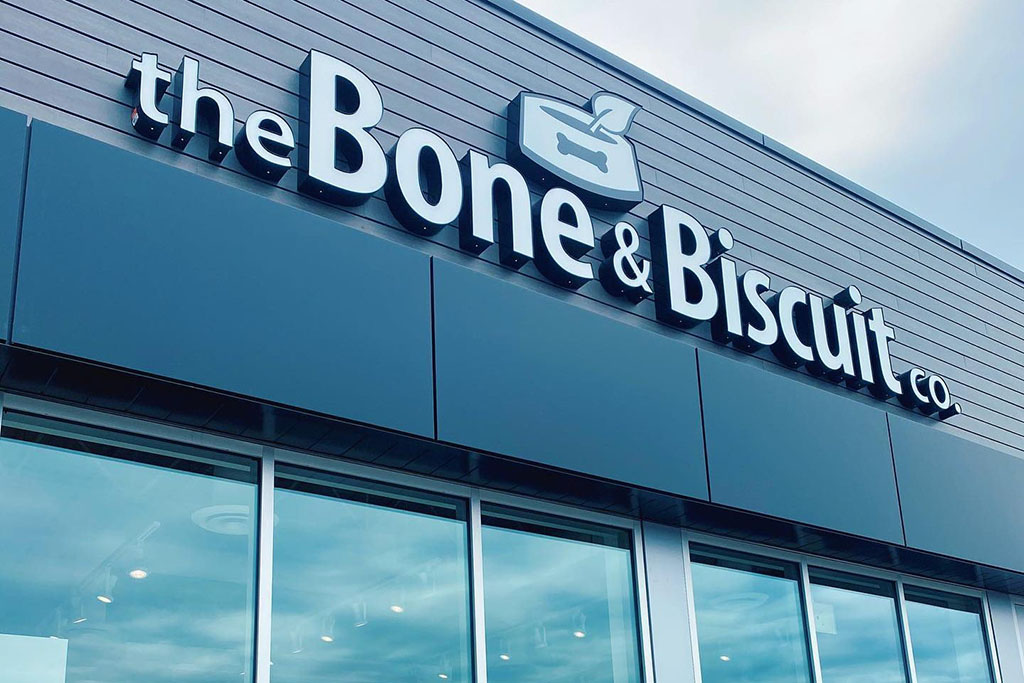 Bone & Biscuit open at Granite Centre!
(Originally posted June 15, 2020)
Bone & Biscuit is officially open at Granite Centre! A big congratulations to Laura, Mike & the adorable Betty on their new store. The space looks gorgeous!
You can tell this family is very passionate about what they do. "I understand, and truly appreciate, how natural, high-quality products can make a difference in our beloved pets' lives. It is my goal to do everything I can to provide pet parents with the education and knowledge to make informed decisions about the pet products they choose for their beloved companion's", said Laura.Being the pet forward community that Moncton is, we know that they will fit right in! We are very excited to welcome them into the Granite Centre family!